Cy Awards Gala Grand Opening
Courtesy of AlphaBit Phalpha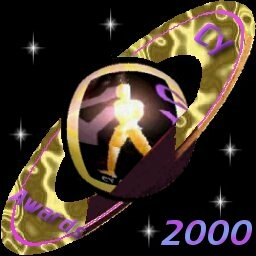 Ladies and Gentlemen,
Please join us Saturday September 30th 12 noon vrt for our Gala Grand Opening of the Cy Awards world!
The Cy Ceremony will commence at 7pm vrt. (Reception following) Please come early to make sure you have downloaded and chosen your formal attire for the evenings affair:)
If you haven't placed your votes yet .... Saturday September 16th voting closes (Votes can be placed at www.awcommunity.org/cyawards)
Thank you all for your great support of your Cy Awards!:) Because of your tremendous support, the Cy's have earned its own world for each round's ceremony and reception. AWCom Inc. has graciously donated the new Cy World for our events...Thank you all at AWCom!!!!!!!!!!
Cya at The Cys!:)
The Cy Awards Committee