UTN Wants You!
Courtesy of Goober King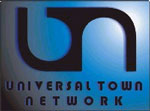 Can you believe it? Since the Universal Town Network's humble beginnings in April of last year, (all of 3 towns, to be exact) we've added over 70 towns and communities to our roster! And we have no intention of stopping! While 70 towns certainly is a lot of real estate, there are still plenty of communities out there that have gone unnoticed. But in order to spread the word and to truly "Connect Your Reality", we need your help!
We're looking for able-bodied, enthusiastic individuals who are willing to commit to the future of the AW Universal Community. We have all sorts of positions in various areas of expertise that are just waiting to be filled! Not only that, but you don't have to be a UTN member in order to apply! In fact, we would prefer if you weren't an UTN member. That way, you wouldn't have to split your time between your town and your UTN duties. We'll take anyone (yes, even tourists) who are willing and able to help out!
Of course, to be honest, these jobs come with no real benefits, no forms of payment, and no real "status". All of these jobs are strictly voluntary, and you should only apply for these positions if you are truly interested in helping out UTN and, by extension, the rest of the AW community. In other words, if you show up to the interview with a "what's in it for me?" attitude, don't expect to get hired. :) And we also want people who will commit to being a UTN volunteer. You must be able to log onto AW at least once a week (and, in some cases, daily) for staff meetings as well as performing your normal duties.
So, think you fit the bill? Then head over to http://utn.cjb.net/utnjobs.htm and see what's up for grabs. Thanks, and welcome aboard!