On Sunday, March 21, DMC2U will be hosting an all day meeting to discuss the future of the Active Worlds Historical Society.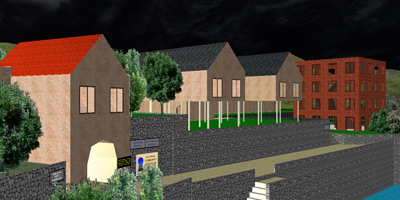 AWHS Museum at AW 1501.4N 500E 1.05a 284
Here's what you should know:
· ALL are welcomed to come share their thoughts and ideas on what they would like to see us accomplish.
· Anyone interested in joining the society may do so at any time. All it takes is a telegram to DMC2U to be added to the Members Page: http://www.awcommunity.org/awhs/members/currentmembers.htm
· We will be looking for volunteers to take on leadership roles within the AWHS.

AWHS objectives include:
· Holding events aimed at bringing our community together for fun times, because history can be fun.
· Monthly Events could include things like a search for every AW browser splash screen, a complete versions history, a chronology of avatars through the years, documentation of memorable worlds (both AWI and citizen-owned, past and present), or the collection of items for a timeline of AW history.
· Promoting research and learning in the history of AW.
· Maintaining our AWHS museum to display documents, relics, and objects.
· Promoting the celebration of historical anniversaries; to record events both past and contemporary, for the purpose of publication.
· Seeking out properties having historical significance and highlighting why they were revolutionary for their time.
· Creating the AWHS BULLETIN published and mailed to all members, and to other VR entities.
· Holding meetings (events) that feature historical/informational subjects and cooperate with other AW organizations on historical projects.
· Promoting interest in and preservation of all matters relating to the history of AW.

There are so many reasons why one should consider becoming part of an organization he or she believes in. I hope all reading this will consider being a part of AWHS.
---