We had a great number of votes this month! The following qualified worlds were nominated for the Citizen Vote - World of the Month:

AD&DRPG
CyCore
Enchant
Français
Leaves
Olympe
Sparkles
Tanis
yeahbouy!
The qualifying world that received the most number of individual votes for February's World of the Month is...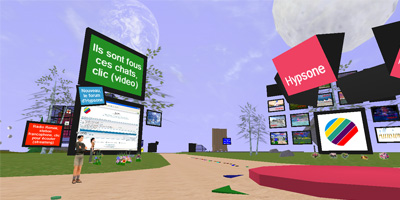 Français
Congratulations to everyone who has contributed to the success of Français! You'll definitely want to stop by and see what makes this world and the other nominees so popular!
Special Notice: This has been the final edition of "World of the Month." Thank you for participating for the past years! We're currently working on a new game or contest to replace "World of the Month."