Help make this the biggest Cy Awards to date!

Here it comes!

Make your vote count! Get started in Cyawards world and learn more at cyawards.com. Then get ready for the big night, November 13, where the winners will be announced.
If you have questions, contact tunablues or Lady TeaL.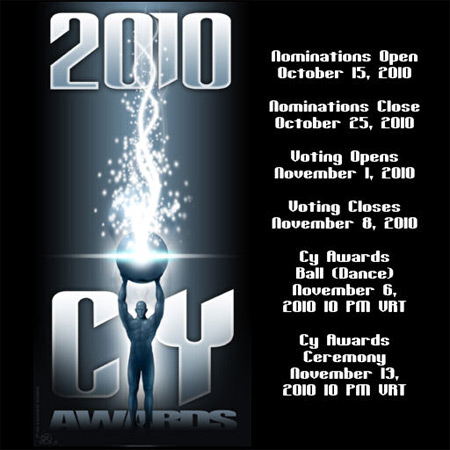 And, stay up to date on the AW Forums Cy Awards section: http://forums.activeworlds.com/showthread.php?p=129466



---