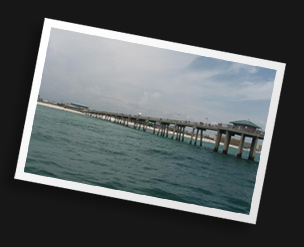 People come in our lives like foot prints on these beaches; they leave an impression in our lives. That is how it was for me at this year's Active Worlds Reunion in Pensacola, Florida. This reunion was dedicated in loving memory to Nevik and OP.
Active Worlds is more than frame rates and pixels and downloads. It's the people who we meet. Each who attended this reunion left an impact on my life and memories and laughter that still I carry with me weeks after the reunion.
I started this reunion journey by going to New Orleans and meeting up with two citizens, met by cheers and hugs and smiles. We settled into a hotel on the French Quarter but before I could log on I had to inform the Hotel of the free WiFi for all Active Worlds citizens. They listened, and we were not charged.

The hotel in Pensacola had their own WiFi problems: to our displeasure it was not working. Every day they said "We're sorry, care for some water, soda, pizza?" No just WiFi please.
We made ourselves right at home. We took over the lobby and spilled over into a meeting space and made it our home away from home. And we broadcasted for the world to see what fun we had. We met people on a bus tour who had flown in from as far as England and Australia and parts of the Southern states. And fielded their questions as we sat there with our feet up and all connected each night. Every outlet was taken up by Active Worlds.
We toured the Naval Museum and learned of the old flying machines. Pensacola is named the Home of Aviation. And after seeing these planes I can see why.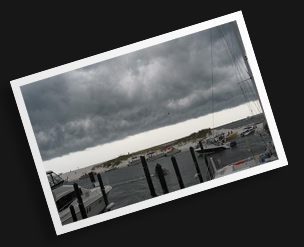 We also went to Destin for our cruise and we saw dolphins and lots of sea birds. Duck your head everyone over head sea birds flying. Mother Nature held off raining until after we got on dry land and then let loose. We saw it lighting and rain some above big black clouds that followed us home. Someone must have put a big black cloud particle emitter, or on Mother Nature's object path a big black cloud .rwx for us to realize this is not virtual. We got soaked.
Saving the very best for last. Big Daddies BBQ & Farmers Opry Pace Florida. The simple things in life make it most enjoyable and this was the case for both of these. Big Daddies BBQ was not much to look at though it had what others did not - charm and character. And the people were what I have come to love about the South. So many friendly people with open hearts to help out whenever they can. America at its best.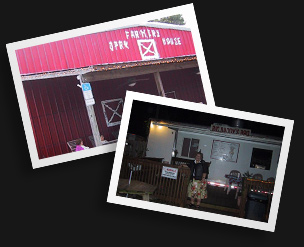 Open farm land, green grass and lots of it, and farm animals. The Farmers Opry puts on two shows Friday & Saturday nights with good Southern Family entertainment and Southern Style Family Dinners, and the show was wonderful - anything from 50's to 60's, rock and roll to country.
Teleport to world Yellow 358N 1061N to experience for yourself Big Daddies and Farmers Opry recreated by Renee & Gaia.
I want to personally thank the following people. Without them the reunion could not have been possible. It was their friendship and their support that made the reunion a pleasure.
~~~
To Pelican who heard me loudly and listened to my fears and made the logo. Your friendship is and always will be with me as a I move my head from you flying over me.
To Starheart that said "I wish I could be in two places, can I not clone myself?"
To DMC2U - he taught me patience while driving in New Orleans was not fun. He's a true friend - he puts a smile on my face.
To Renee and Gaia, to Weebo to Lazysuzy thank you for being a part of this reunion.
To AW (citizen name) you're a jewel and a true friend for all times we did the airport baggage claim Hertz Rental area proudly dear.
~~~
Thank you again and to the Active Worlds staff thank you as well.
View many more photos from AWReunion Pensacola



---