New AlphaWorld Enhanced Release
Courtesy of SW Comit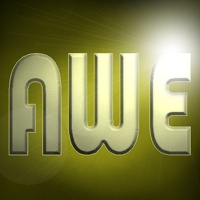 The next version of AWE is out. New features include more enhanced textures, further enhancements from the version 1.0 textures, some enhanced objects, and more passive avatar gestures.
For those who don't know about AWE, it's a visual mod to Alphaworld which utilizes the local path function in the AW advanced settings, overriding a portion of the object path with the texture pack's custom, enhanced
textures. All, except 2, textures represent the original texture, but just in a higher res format. More importantly some textures are adjusted a little so that an unsightly tiling effect doesn't show when looking over a texture (where you can make out all the texture panes), creating a more seamless environment. AWE is now 3 months old and 250+ downloads and counting.
For more information and the download site, visit http://awe.swcity.net
Example of AWE's effect on your viewing:
| | |
| --- | --- |
| Before | After |

Some of version 1.1's new features
- Larger ground object (4x larger, blue backdrop not seen until roughly 32%
higher elevation vs. before)
- New version of grass1 (more seamless)
- Better jump sequence (your legs actually move in this one)
- Added a fall sequence, which activates when your falling.
- Texture sand2 enhanced (resolution 2x, seamless)
- The flat8 in version 1.0 was enhanced incorrectly. It is now properly enhanced (original texture, 74% higher resolution)
- grassn now has proper darkness ratio towards grasso so that the two should match up.
- Texture roof1 fixed - there was an unsightly black line on the side in the vanilla version.
- Texture thwall1 enhanced (resolution 2x)
- AWE now comes bundled with a tool that downloads the entire AW object path (except content modified by AWE) into the AWE folders, so you never have to download it again in the future. Thanks Selanit. To use it, look in the start menu. Note this will take a long time, especially for dial-up users.
Note: AWE is a release indepedent from Activeworlds, Inc.