Lensman is an active Peacekeeper and creator of the Teleport Maze and AWSource (with lots of help). He won a Lifetime Achievement Award at the 2006 CY Awards.
​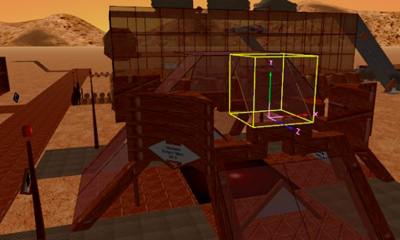 This is Station 6 and it is in the middle of a bunch of junk on Mars. It is vintage Teleport Maze with interesting out-bounds on Mars.
Location: Mars 362N 255W
​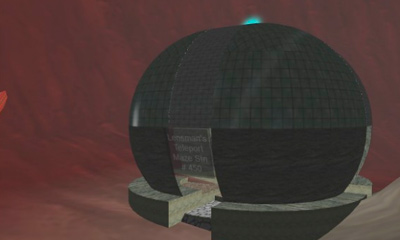 Ok Station 450 looks like it is on the door step of the Devils domain but believe it or not it is in Winter. If you leave the station and find the way out you will find a 2009 build by Ferruccio one of the more accomplished mega builders in AW. Winter is one of the greatest recovery projects in the history of AW. When support of the original Winter fell by the way side the object path was lost. Many people put a lot of hours in to rebuilding and repairing Winter. Go see how good it looks.
Location: Winter 1499N 21W